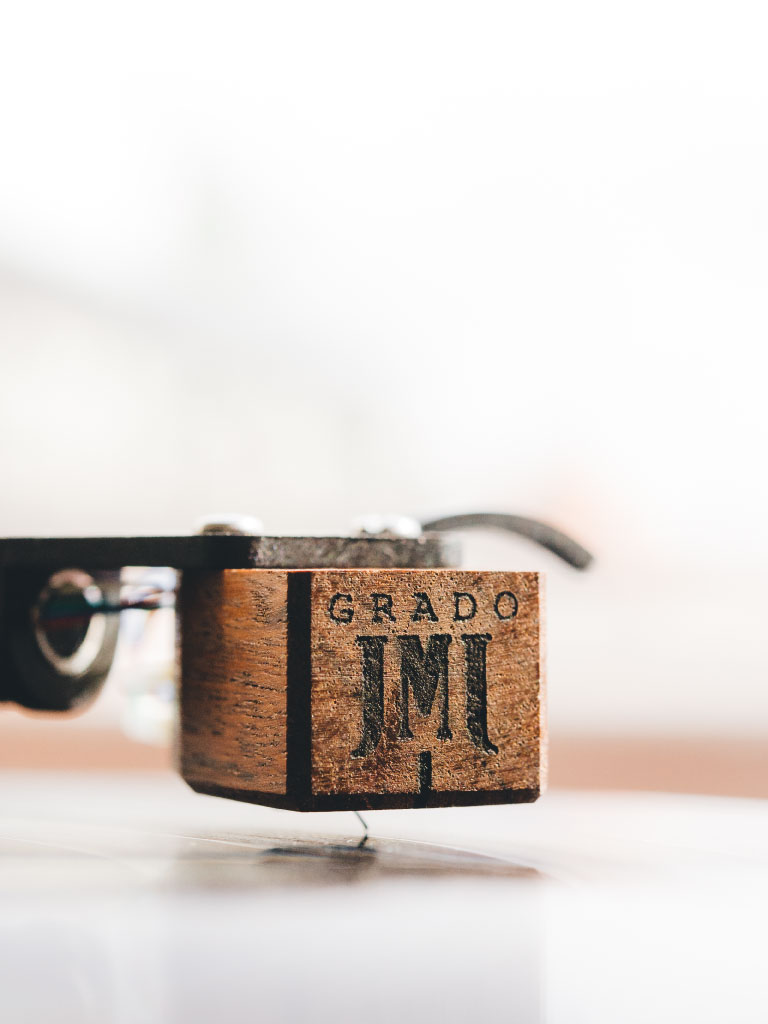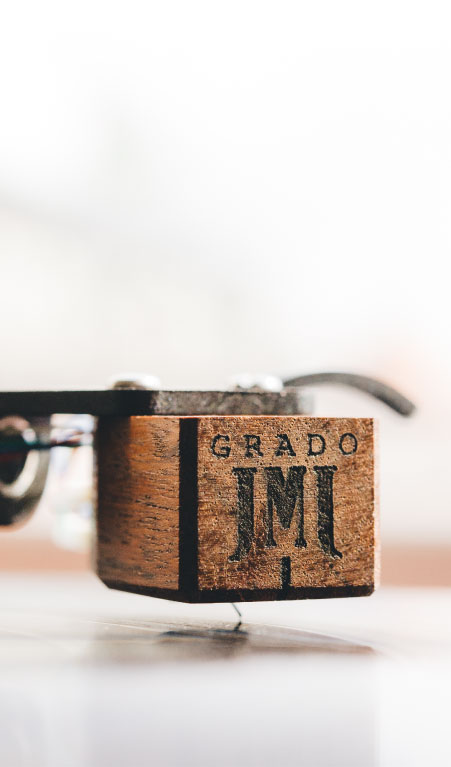 The Statement Series of wooden cartridges are a fixed coil design, hand-crafted at Grado Labs in Brooklyn. An intricate procedure of curing is done between production steps to achieve optimal sonic quality. This series generator/stylus module is not replaceable* allowing a one-piece magnetic circuit and a reduction of chassis resonances. The Statement Series utilizes manufacturing and assembly techniques of fantastic accuracy and precision, and the result is virtual perfection. Should be used only with the finest equipment. Recommended tracking force 3/4 to 2 grams.
The Grado Statement2 utilizes four reconfigured coils, a precision machined ultra-low mass generating system (lower than any moving coil cartridge), a boron cantilever and a diamond cut to Grado's strict specifications. All this is hand assembled and housed in an Australian Jarrah wood enclosure that's designed to optimize the mass distribution creating one of the world's most stable tracking phono cartridges. The output of the new Statement2 measures at 1.0 mV. This optimized output results in maximum dynamics with today's ultra-low noise phono stages. The top-end seems to extend forever with remarkable delicacy and speed, while the mid-range is rich and complex. The Statement's portrayal of low frequency information and bass dynamics are solid, authoritative and powerful. Imaging is detailed and precise with a sound stage that wraps its arms around you and draws you into the music.
I have stayed until the wee hours of the night using two state of the art systems and in every case LP reproduction was an unqualified joy.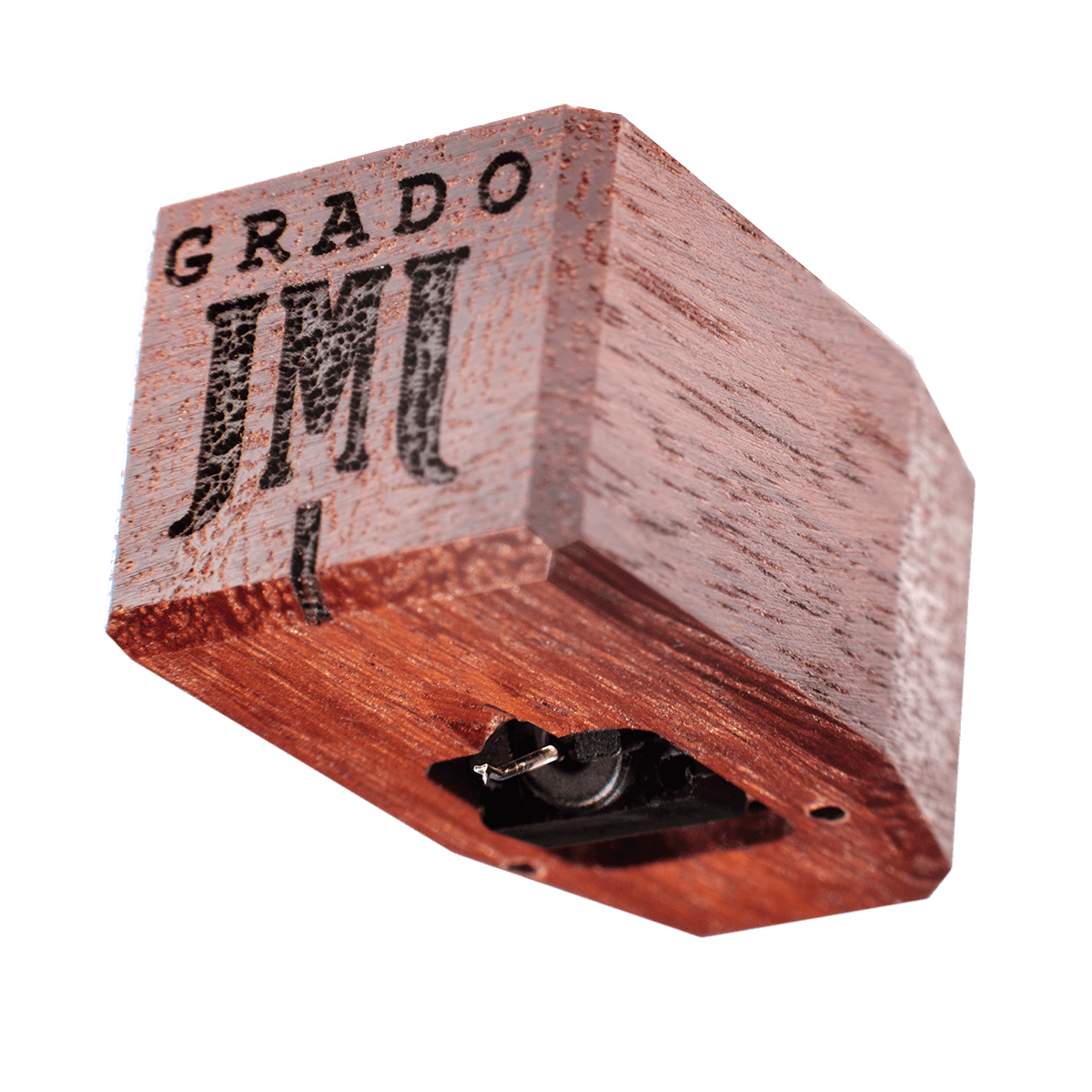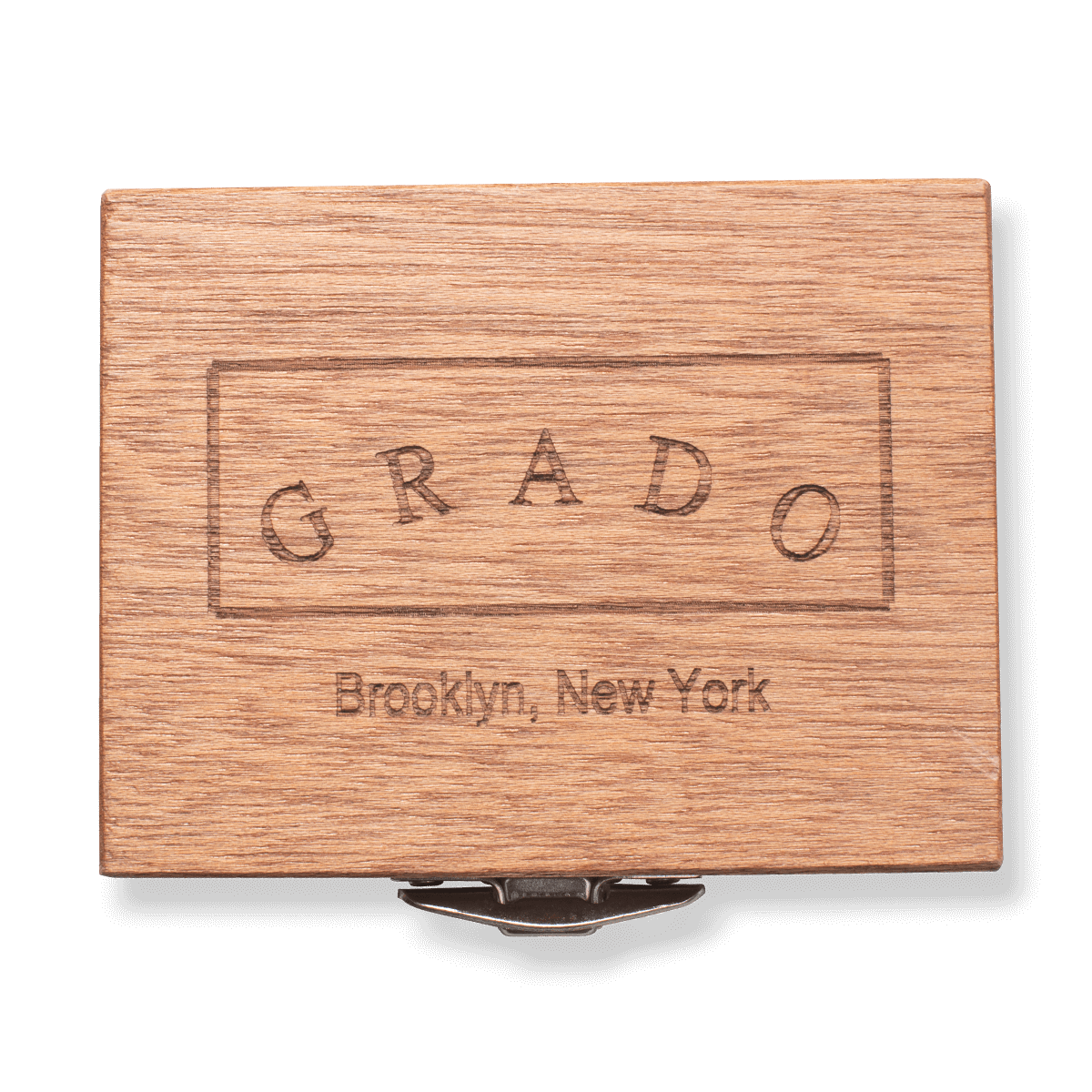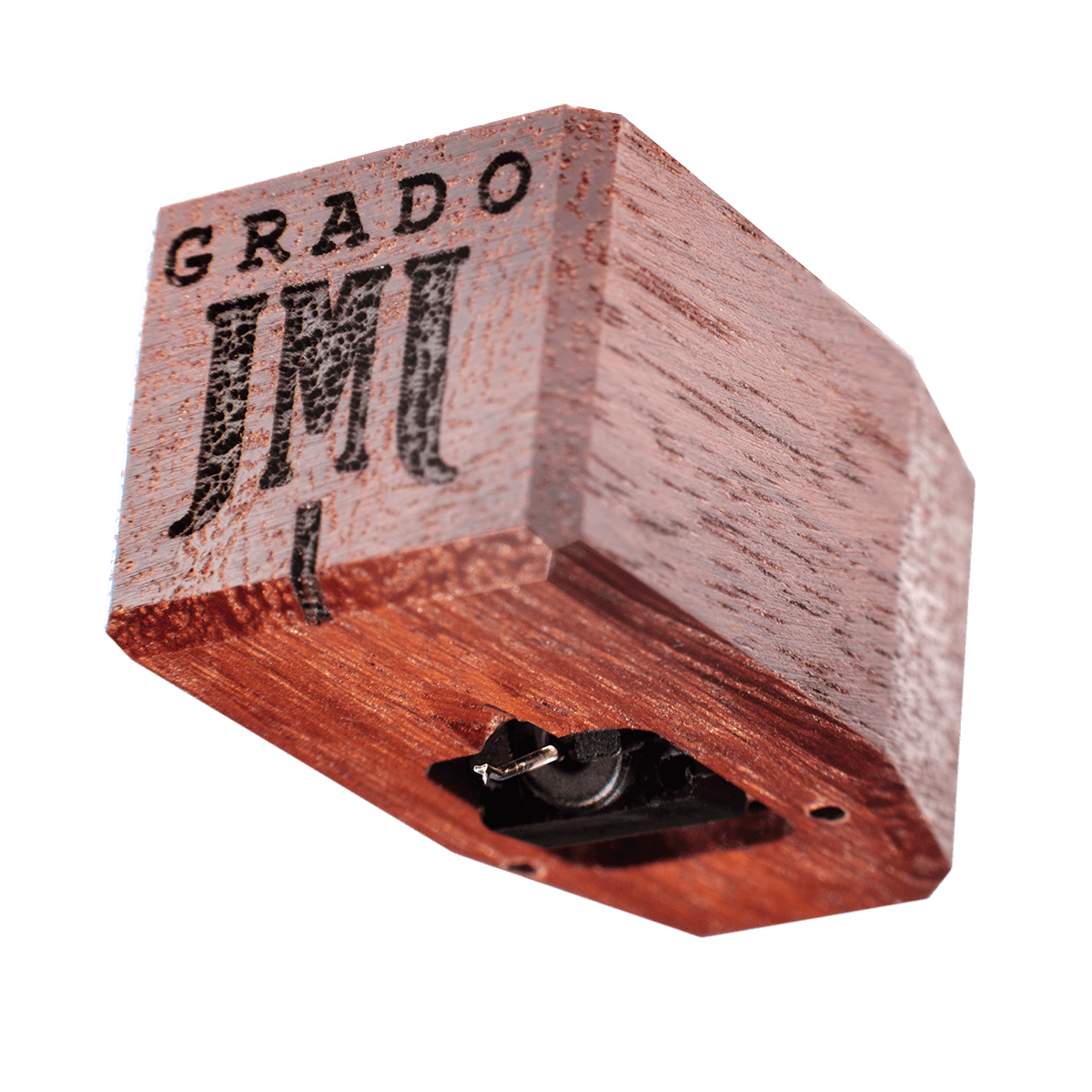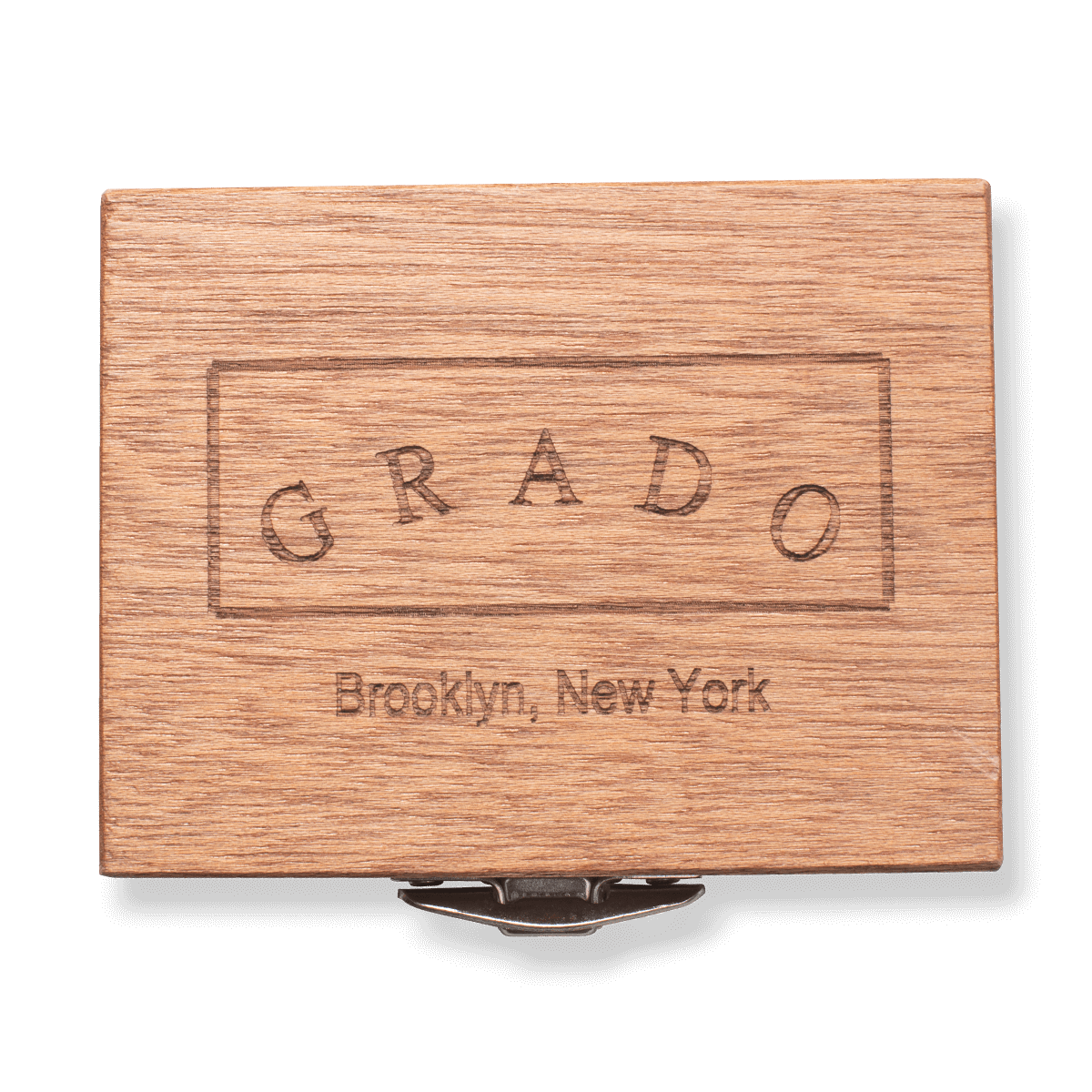 OUTPUT: 1mV @ 5 CMV
CONTROLLED FREQUENCY RESPONSE: 8-70 KHZ
CHANNEL SEPARATION: AVERAGE 45 DB - 10-30 KHZ
LOAD: 47,000 OHMS
INDUCTANCE: 30 mh
RESISTANCE: 72 OHMS
NON SENSITIVE TO CAPACITIVE LOAD
CHASSIS MASS: 10 GRAMS
TRACKING FORCE: 1.5 - 1.9 GRAMS